After what can only be described as the world's longest staff inset day, following a 14 hour school day with Open Evening, I met up with Paul in London for a Saturday of doing lovely, relaxing, bookish things. From a leisurely train ride with a new Persephone book to climbing into bed in flannel pyjamas warmed on the radiator, it was possibly the most therapeutic thing I could have done.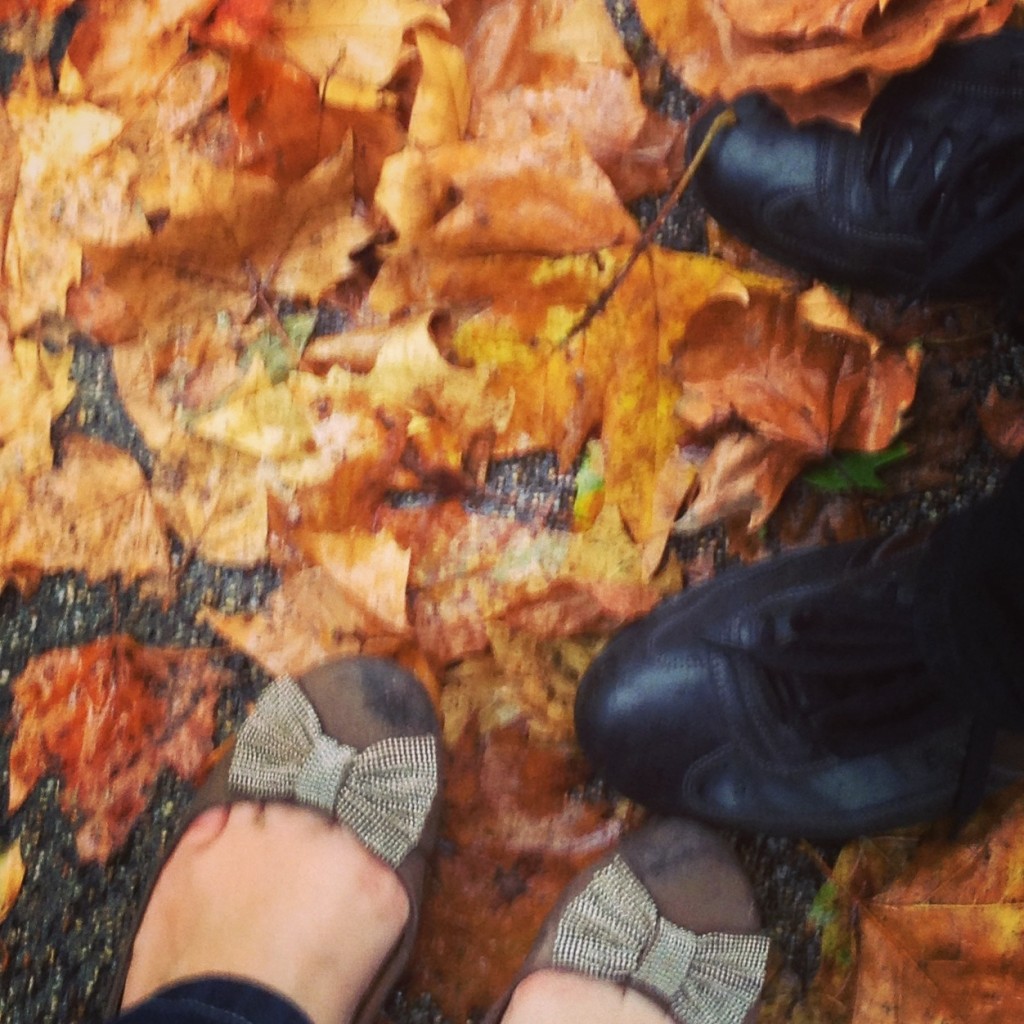 We braved the downpour for a lovely brunch at Giraffe, did a bit of umbrella shopping, stopped to admire the leaves in Russell Square Gardens and get very wet indeed. We made our way to The Folio Society bookstore where Paul had one of the limited edition Odes of Horace manuscripts illustrated by William Morris. It was boxed and wrapped and rewrapped so it wouldn't get wet, so I haven't had a chance to peep at it, but it looks to be one of the most exquisite books I have ever seen.
And that is one of the loveliest bookstores I have ever been into; wall-to-wall of stunning books, comfy chairs to have a sit-down, and being offered a glass of port and toffee apples on a steamingly rainy day. I have now added about a dozen more Folio books to my Must-Buy list.
We made our way to Mayfair and to one of my very favourite places in London, Heywood Hill. Part of my love for this shop is because Nancy Mitford worked here during the war, and I love treading the boards and picking up books from the same shelves she once stocked. (I still need to read the collection of letters she wrote with Heywood Hill…may need to go back just to snap that one up!) Paul found one of Nancy's books with her autograph inside, and I had a lovely, ghostly encounter when one of the beautiful cupboards opened on its own while I was browsing the shelves. I like to think it was the kind of tease one of the Hons might get up to. I snapped up the most delightful looking book, Christmas with the Savages, by Mary Clive. It's just the kind of read for this time of year and I'm trying to save it for when I don't have controlled assessments to mark! The bookseller mentioned that she was one of the Pakenham family and now I'm eager to find some of her other books.
It was especially lovely to go into the Chesterfield Mayfair for a luxurious champagne tea after all the darting about in the rain. We had gone earlier in the summer for a tea in the conservatory while staying for my friend Kat's gorgeous wedding, and while I like the beautiful dining room, I love the open and airy conservatory. I indulged in my love of cucumber sandwiches, nattered on and on to Paul, and tried to get him to look at my new book. It took me a few hours of thinking he was a weirdo for not wanting to see it, only to realise he'd slipped another book I had been looking at while at Heywood Hill into my bag. Lovely boy, he is.
You would think that after that enormous tea we would be ready to roll back out. But no. We were both attracted by the lovely Terrace Bar next door, so we settled into a comfy booth and sampled the range of Gin and Tonics. Paul tried Hendricks, and another I can't remember, while I discovered that Tanqueray 10 is a bit of magic in a bottle. Needless to say, I slept very well.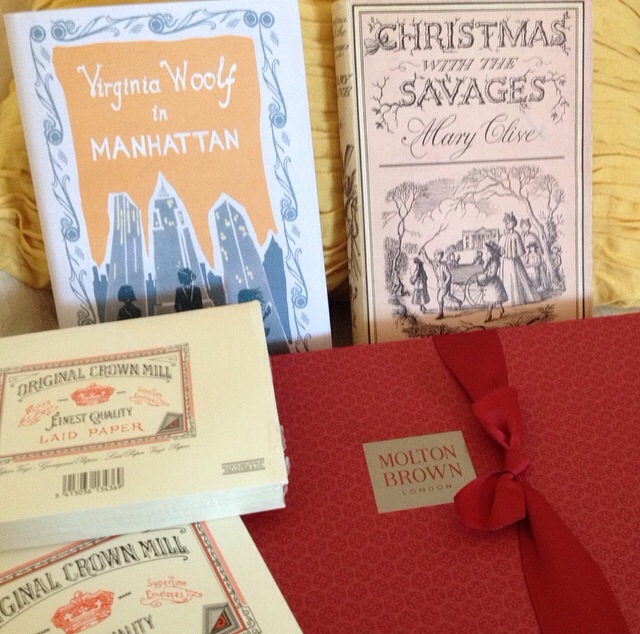 While it's back to marking and lesson planning and prosaic things like cleaning and laundry, it's lovely to have had a day out with my favourite person. And waking up to the lovely things he surprised me with just made it even better. Truly, the most lovely and relaxing day out I could ask for.