Christmas Holiday
I know Autumn Term is always the longest of the school year, but this one has felt very long indeed. The last week of school was a good one: there were lights and decorations all over, including some Christmas fairy lights on my monitor, the students were full of excitement, the last day was a jumble of carols and bits of spontaneous creative writing, and I enjoyed getting sweet cards and small gifts from students and my secret elf. I also really enjoyed getting to go home early on the last day of term, climb into flannel pyjamas, and spend the evening watching old films, secure in the knowledge that I didn't have anything due the next day!
I set-off for Cambridge on Saturday, spent Sunday reading books and making Kahlua balls, one of my favourite Christmas traditions from home. They weren't as good as my mother's, but that just means I need more practice…and more Kahlua! I spent Monday wandering through Cambridge stores and markets, finally getting around to my Christmas shopping. Cambridge was beautifully decorated and felt splendidly holidayish, even in the rain. I stopped off at Fitzbillies for a cup of tea and a scone before heading back to Paul's. I can't say that I felt the decor was particularly comfortable or inviting, but the scone was delicious and so was the clotted cream. I'll definitely be going back to try their famous Chelsea bun.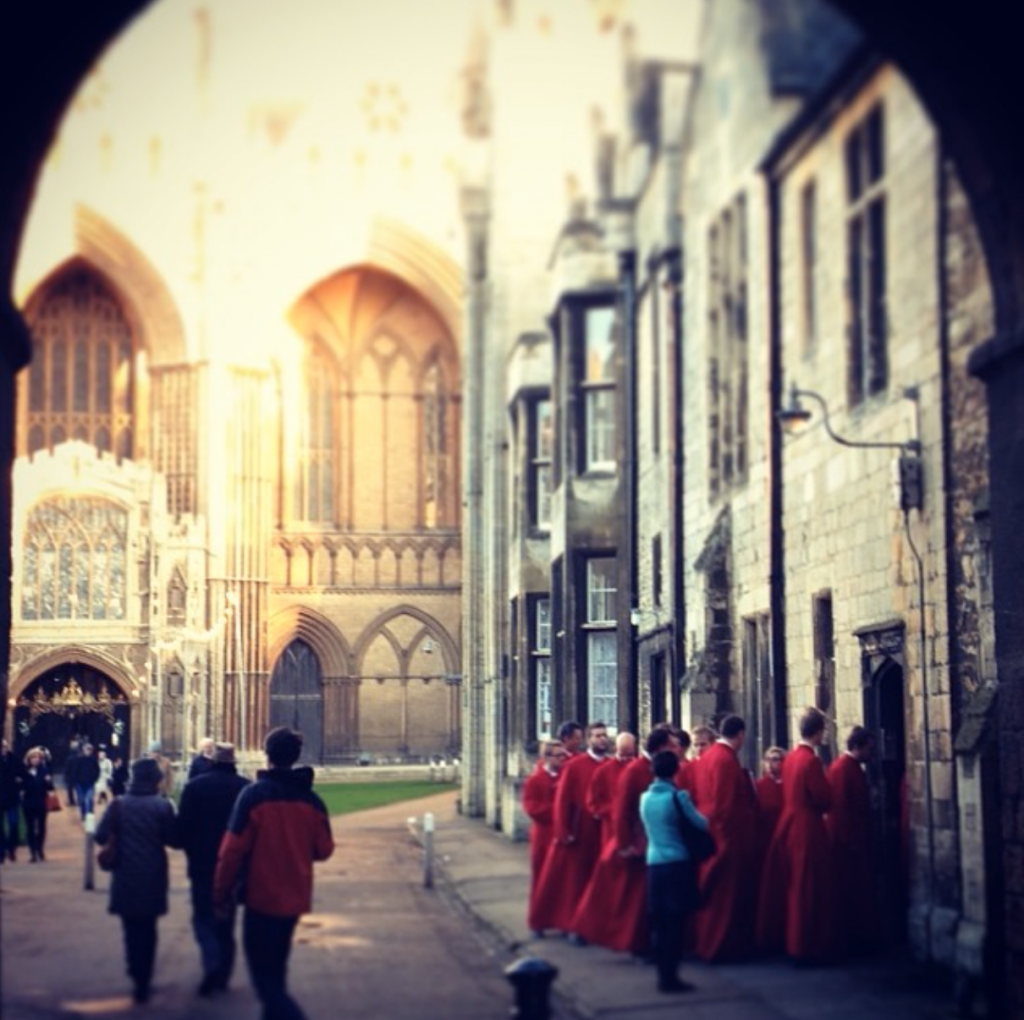 On Christmas Eve we headed for my friend Clare's parents' house for a lovely family day of great food, pub quiz questions, a walk past the River Nene and around Peterborough, including the cathedral, and an evening of more delicious food and fun games. I suspect that my attempt at impersonating Churchill was the worst Winston ever, but it was a lovely evening of games and laughter, and it was particularly nice to be with a family at the holiday since I'm no longer near my own.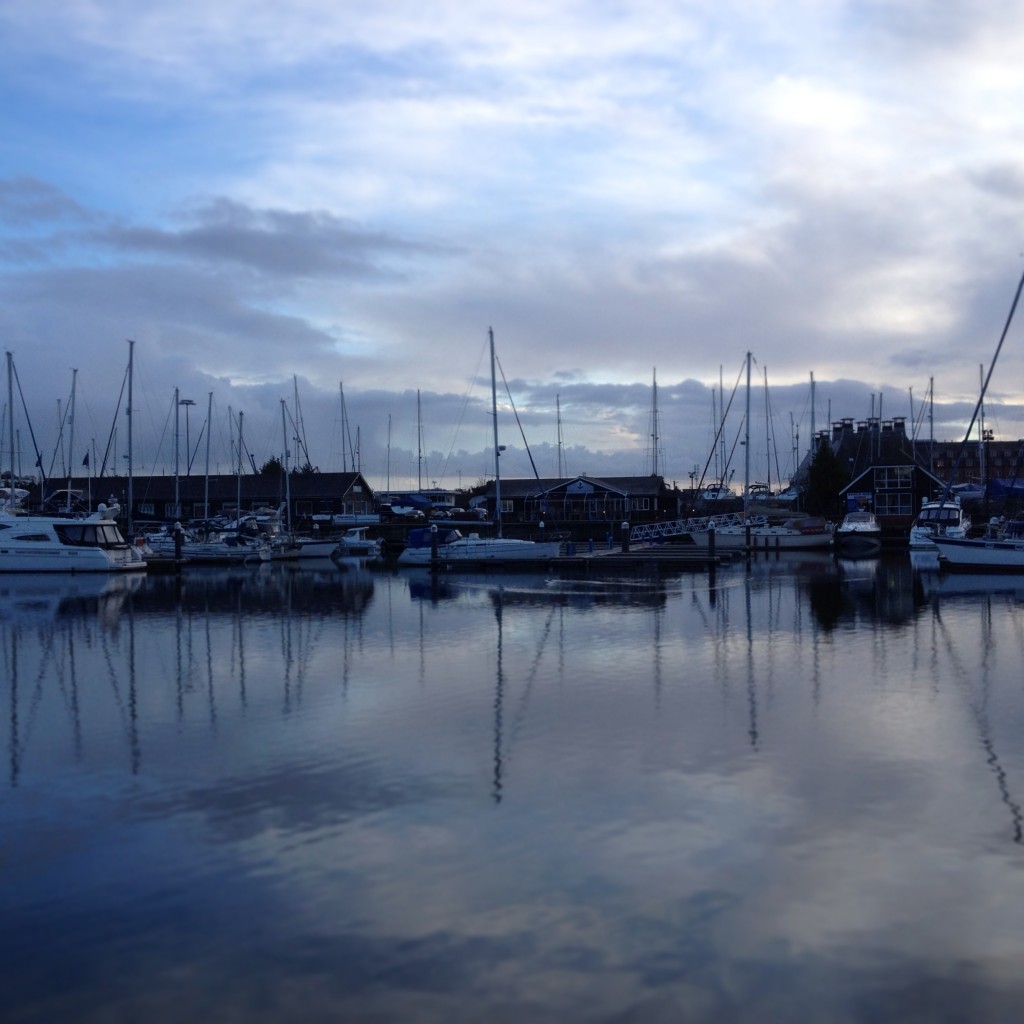 For the first time in ages, I actually slept in on Christmas Day. When I did get up, we had a leisurely brunch while watching carols from Kings. We then set off for Ipswich to spend the day with another dear friend, Selena. We walked around the harbour, braced ourselves against the cold for a walk into town, and came back to her flat for a peaceful afternoon of book talk, Christmas television, fireworks across the quay, and a lovely indoor picnic with a cheese theme. Even the pudding was cheese-based! Never let it be said that we don't indulge in cheesiness.
This morning, fter a lovely, leisurely breakfast and unwrapping of Christmas presents, Paul and I went out for a brief trip to the shops. (On Boxing Day, I know…!) I'm back now and ensconced under blankets, indulging myself with the Downton Abbey Christmas special and my favourite childhood film, Meet Me in St Louis. I should really be packing, as I leave for Copenhagen tomorrow, but I may put it off for just a little bit longer for some more lovely Christmas lounging.