The Little Fabric Stall
One of the loveliest stalls in the Cambridge Market Square is The Little Fabric Stall. And in a market full of fresh flowers, local farm produce, artisan cheese makers, ceramicists and jewellery artisans, and secondhand booksellers, that is saying quite a lot.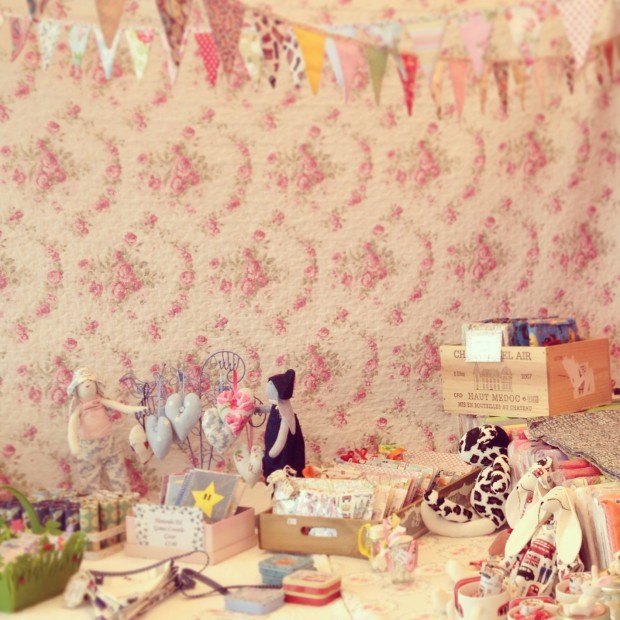 The stall is full of the most beautiful collection of fabrics, fat quarters, ribbons, buttons and bits of haberdashery. (Incidentally, isn't the word 'haberdashery' fabulous? There should be more haberdashers in the world) When I finally stumbled on the stall, I had already been to John Lewis and Cali-Co, looking in vain for some unusual fat quarters. I found exactly what I was needing at this stall, and more. I still wish I'd bought the green fabric I put back (damnit), but I finally have enough to start my summer quilt!