Laura Knight Exhibit
As well as hitting some of the more familiar tourist sites around Trafalgar Square while I had time to myself, I wanted to see some of the less permanent offers, so I headed for the Laura Knight exhibit at the National Portrait Gallery. I'd seen posters around town and several people had already raved about how good it was, so I made my way there with just a short stop in Chinatown for coconut bubble tea. Do you see that…ice, ICE! I must go back soon for more, and to sample the truly amazeball-smelling dumplings being made as I slurped my drink.
Anyway, the exhibit was splendid. The portraits were compelling, there was enough space to have a really good look, and it was thoughtfully curated. I was familiar with Knight's war work, but was surprised to discover that she had immersed herself in African-American culture in pre-civil rights Baltimore, and then with a Roma community in England.  In fact, what emerged from the exhibit was Knight's ability to see a whole picture, and the desire to paint reality in all its beauty and ugliness.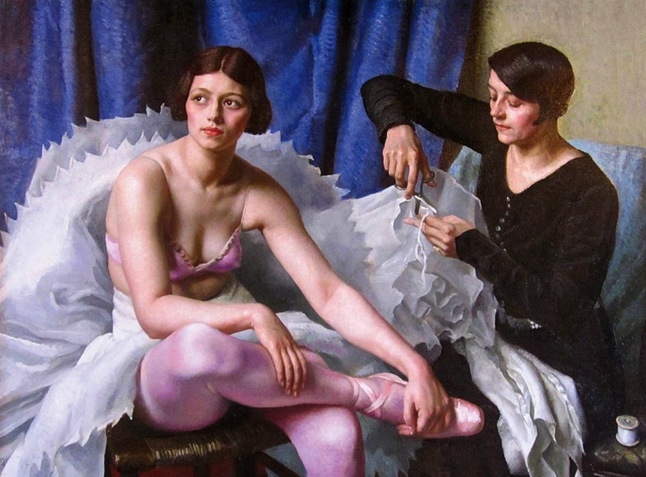 Even in her commissioned works, like this portrait of a dancer, she wasn't content to just show the pretty picture, but quietly revealed the domestic landscape of the dancer, including the workers who helped make the beauty happen. Her portrait of the Nuremberg Trials was incredibly moving, showing both some of the main 'characters' in the trial and, in a break from reality, an impression of the blitzed city just beyond blending into the proceedings inside.
I had not realised before the exhibit that Knight had written an autobiography. Sadly, it seems to be from early in her career. I want to find a really thorough biography of this stimulating artist!